«With more than 2,000 teachers, the platform controls some 45% of the domestic market of online language courses or 3.5% of the entire Russian edtech market.»


«Online saves people time, gives access to the best teachers, allows to control the quality of education.»


Guaranteed results
Your account has all the information on each employee's achievements and the cost of their course. Assess who benefits your company more by learning English.
Corporate
English training online
Develop your employees so they
can take your company to the next level
Let us find the perfect teacher and course for you
Take a free trial to make the right decision


24/7
You won't have to organise classes. It is our responsibility.
Teaching and training
licenses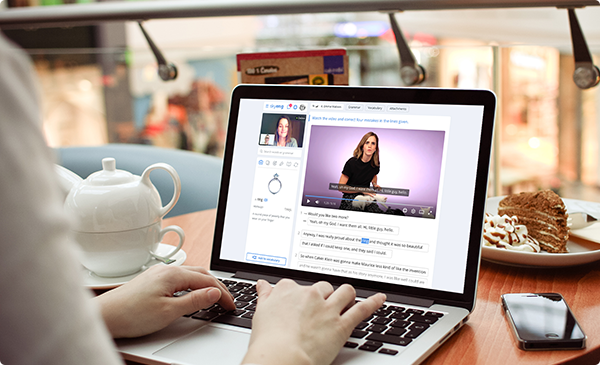 The course of corporate English training will be adapted for your company's needs. Our lessons are well-balanced so that your employees can boost the skills that are most important for them.
The system advises teachers on how to improve their lessons. Our teachers are motivated to achieve the best results for the student and maximum efficiency.
Smart algorithms adapt the course to your employees' goals and abilities. The lessons are focused on the key material.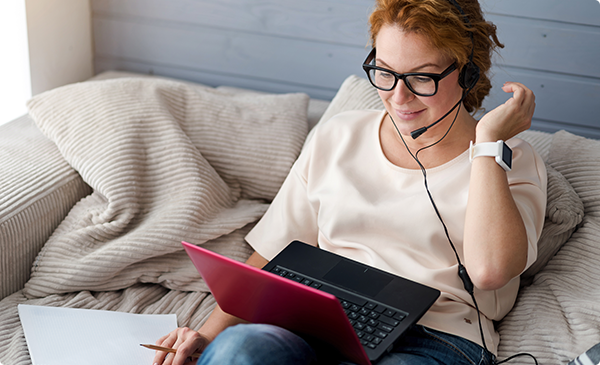 Learn in friendly environment
No delays
You can cancel classes and have them later. If your teacher falls ill or goes on holiday, we'll find a replacement immideately.
No time wasted
Homework is assessed automatically. The classes are devoted to the new material only.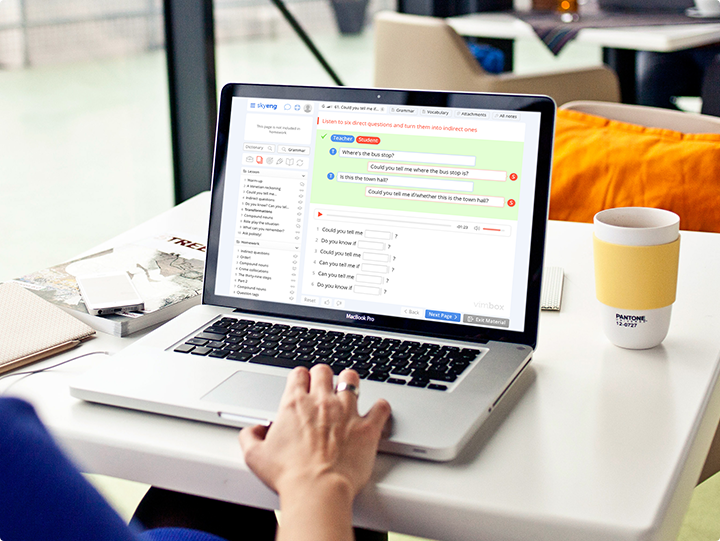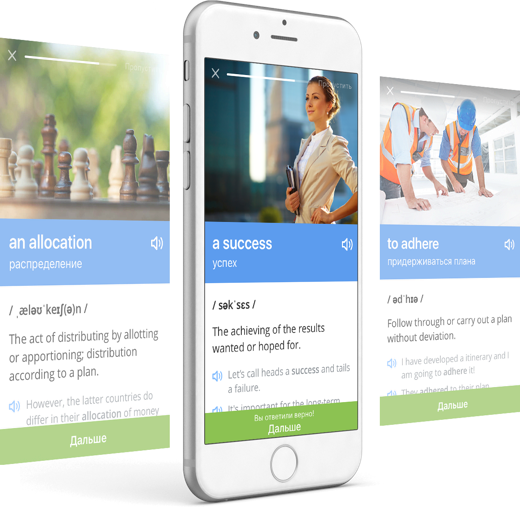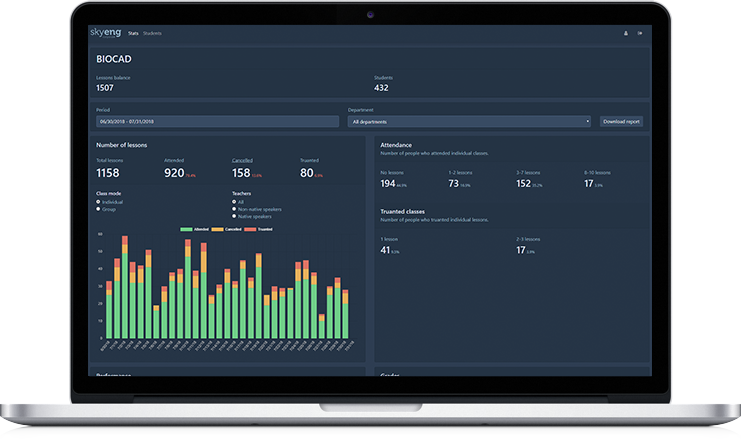 Integrated services
Use mobile applications to learn new words, do your homework and practice listening skills on the go.
Caring support
Your company and the studying employees will have a personal customer care manager. The manager will help you to reschedule a lesson, replace the teacher and do the paperwork.
© 2011–2020 Skyeng School







Study anywhere
The employee gets to choose the time and location of the classes and doesn't have to commute. You won't need neither a classroom, nor a textbook.
«The search giant, in concert with the Skyeng online language school, is continuing to offer free classes to all drivers.»
Flexible payment options
You can pay for the whole course or schedule regular payments. Your employees can pay for their own course using a corporate discount.
Language "immersion"
We organise free webinars, speaking clubs and e-mail courses for regular practice.
Easily accessible data
Download statistics and graphics for presentations. Or order a report from us.