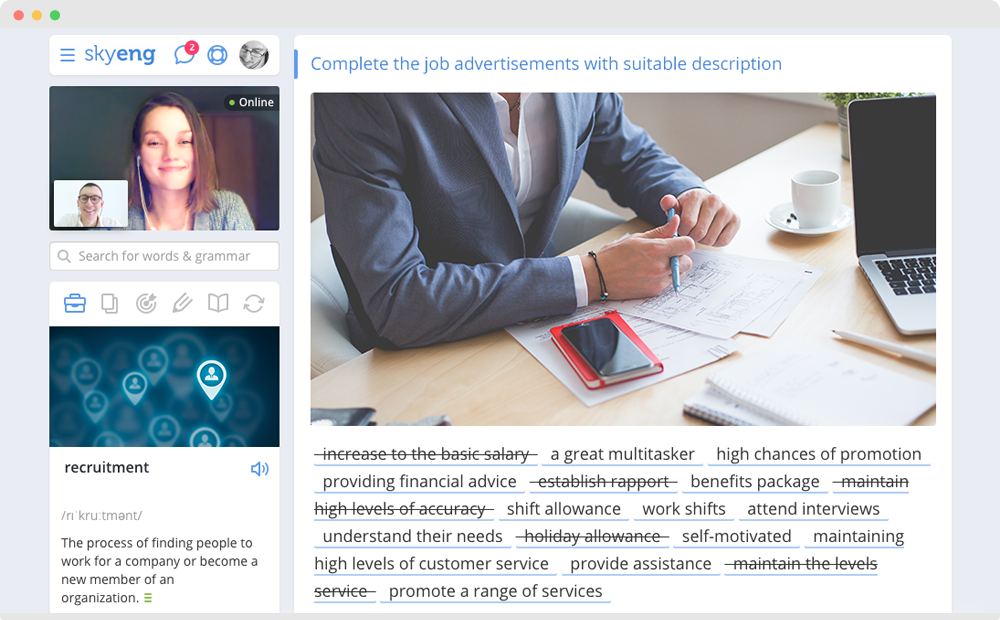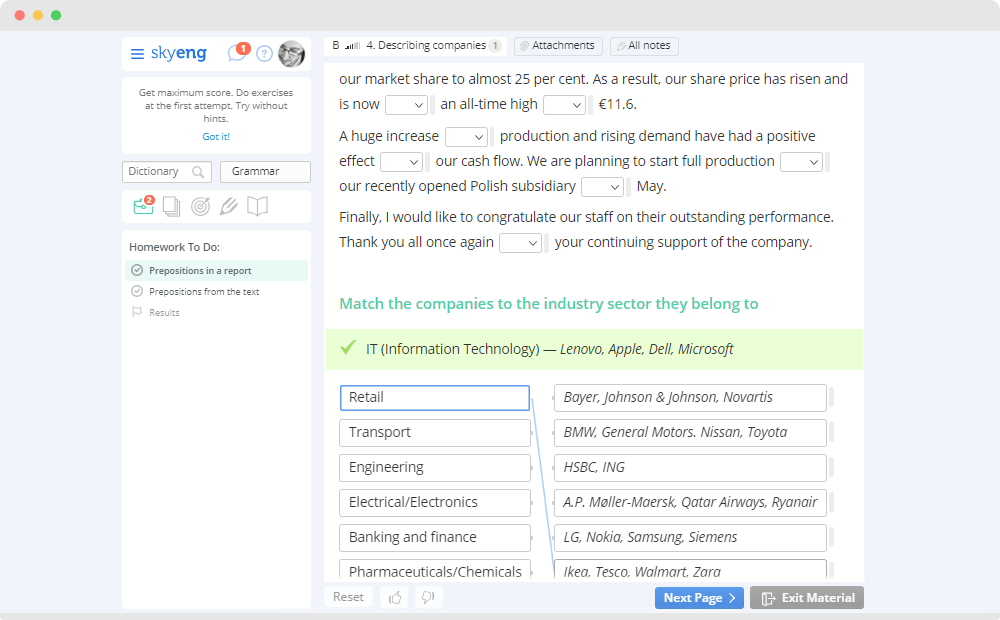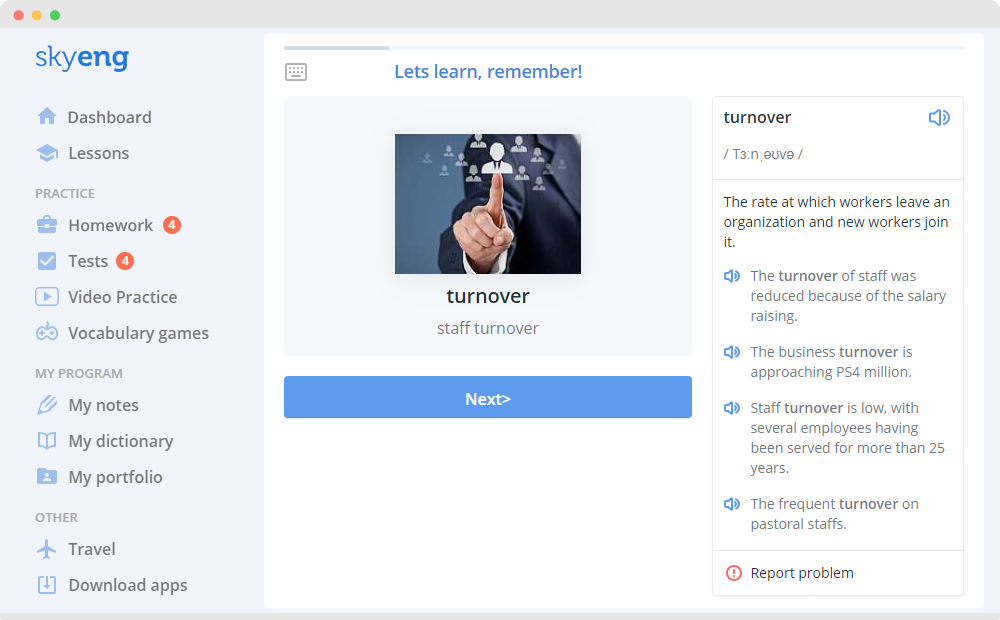 All materials are available and digitized: audio, video, tests and texts.
Forget about carrying books and extra expenses.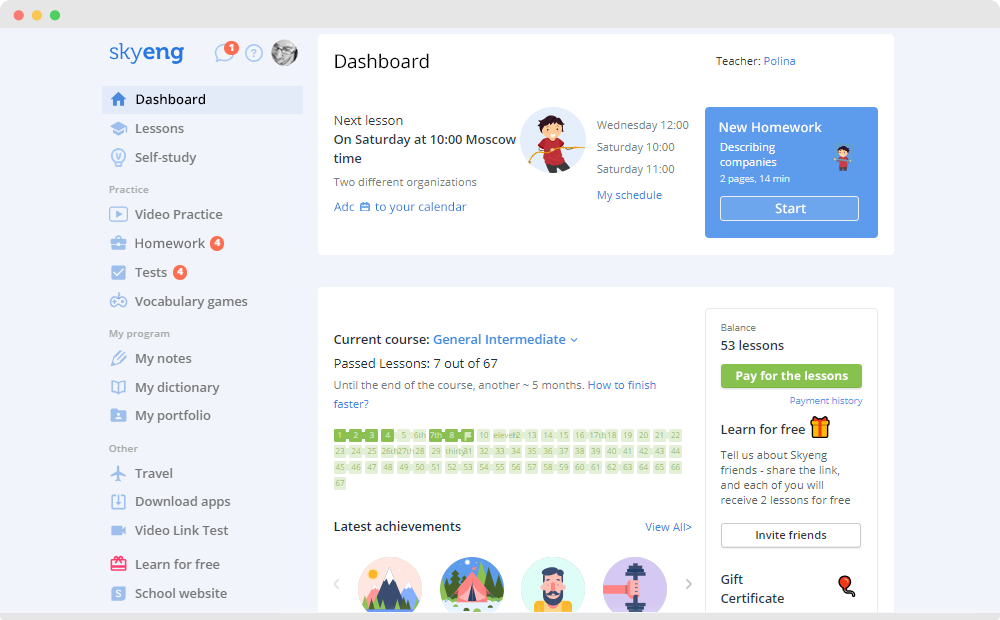 Add a new word to your vocabulary, and it will synchronize with mobile app. You can learn it "on the road".

Up to 30% discount on individual lessons
Spread to your friends and family members


Train your employees to speak English at no cost and efforts
Corporate loyalty programme

500 corporate clients, 39000 students, 4600 teachers



Reschedule classes easily, contact your teacher anytime and pay the balance when needed.

Develop employees' skills and they will get success for the company


Do your homework on the platform or mobile app. The homework is checked automatically by our Smart Machine technology so you can spend all the time learning a new material.

By clicking Sign up, you agree to our Terms


Individual online classes with a teacher
Prepare all the necessary documents
It is pretty simple: tell your colleagues about the opportunity to learn English with a wholesale discount available to corporate clients only. We will help you arrange the e-mail delivery, launch a branded landing page for your company, find best teachers and create an individual learning program for each student.

Apply to join the loyalty programme
Stay ahead of your competitors with better English language skills
Find the best teachers and match the most appropriate course plan



We will introduce you to our platform




Enhance your benefit programs and gain the best professionals
Save your company's budget and time for important projects
Attract international customers and suppliers
Clients trust us because we are the best
© 2011-2018 Skyeng school


Flexible multi-currency payment (€, $, ₽) and multi-lingual support
The largest online school in Europe