We gather information about your preferences, goals, study peculiarities and previous experience to make your classes as effective as possible.
We store all the information on your payments and classes, including your current balance and the status of each class.
You see how long will it take to complete all the tasks.
You see immediately whether you got the right answer or typed in the right word.
You get points for every right answer.
The more points you get, the higher your final score.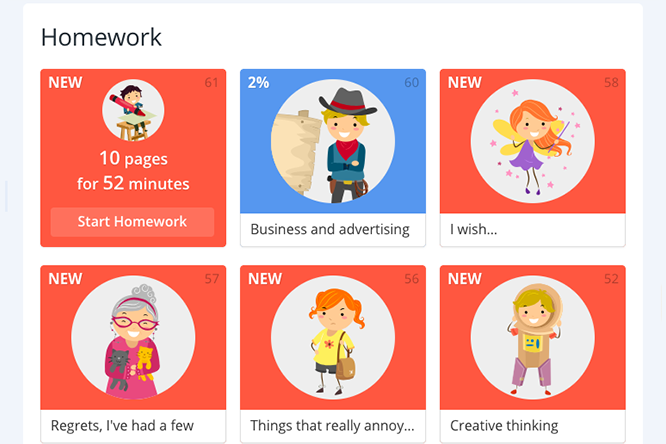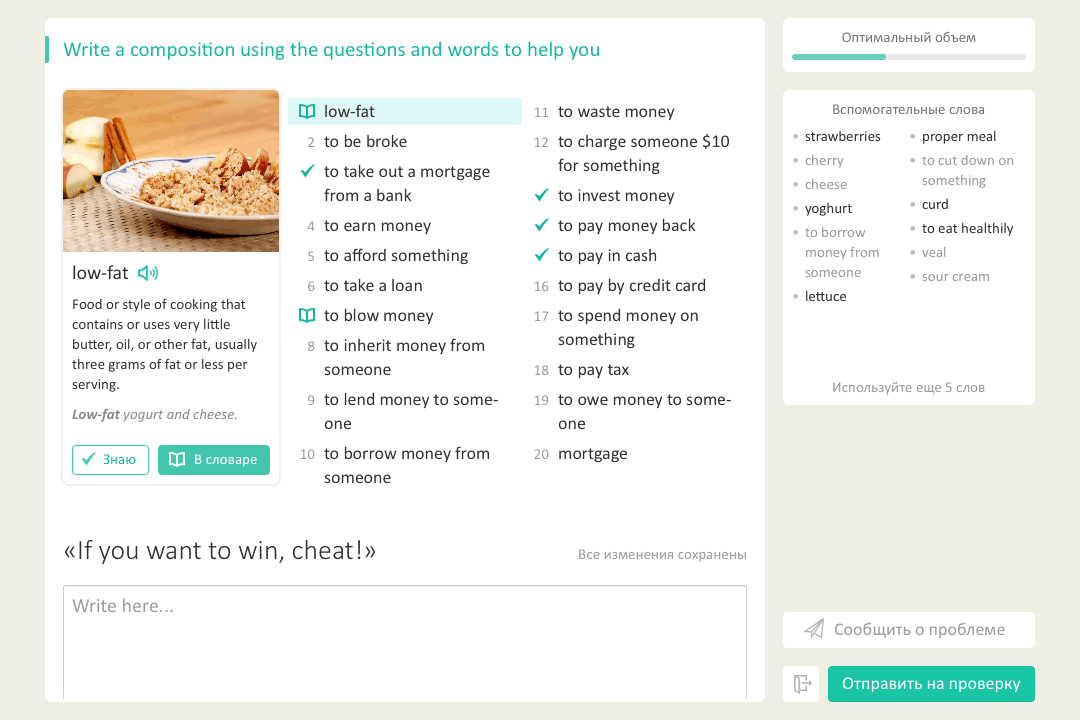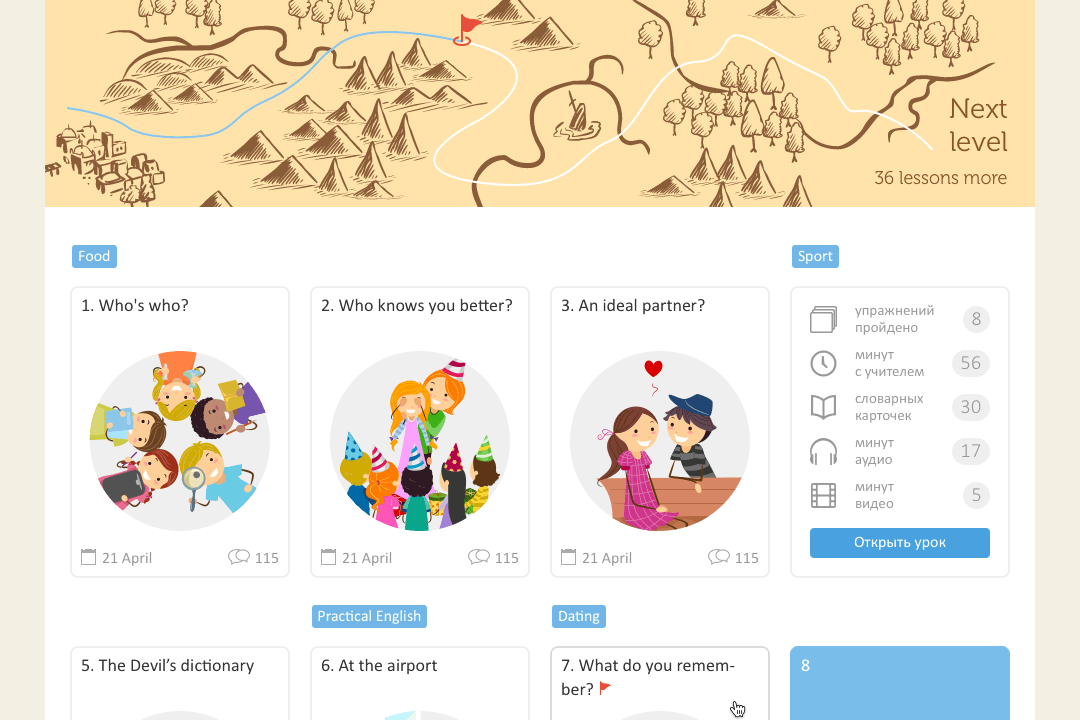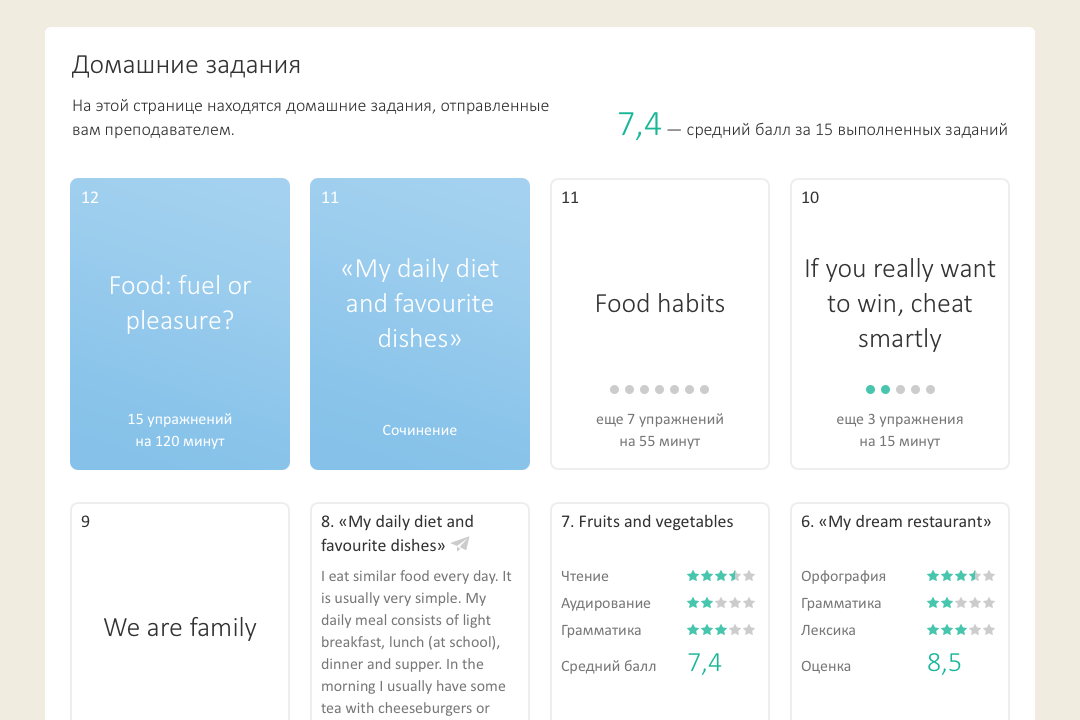 You can send an invite link to your friends and get free lessons, see your homework and the materials you have recently studied.
Your personal student card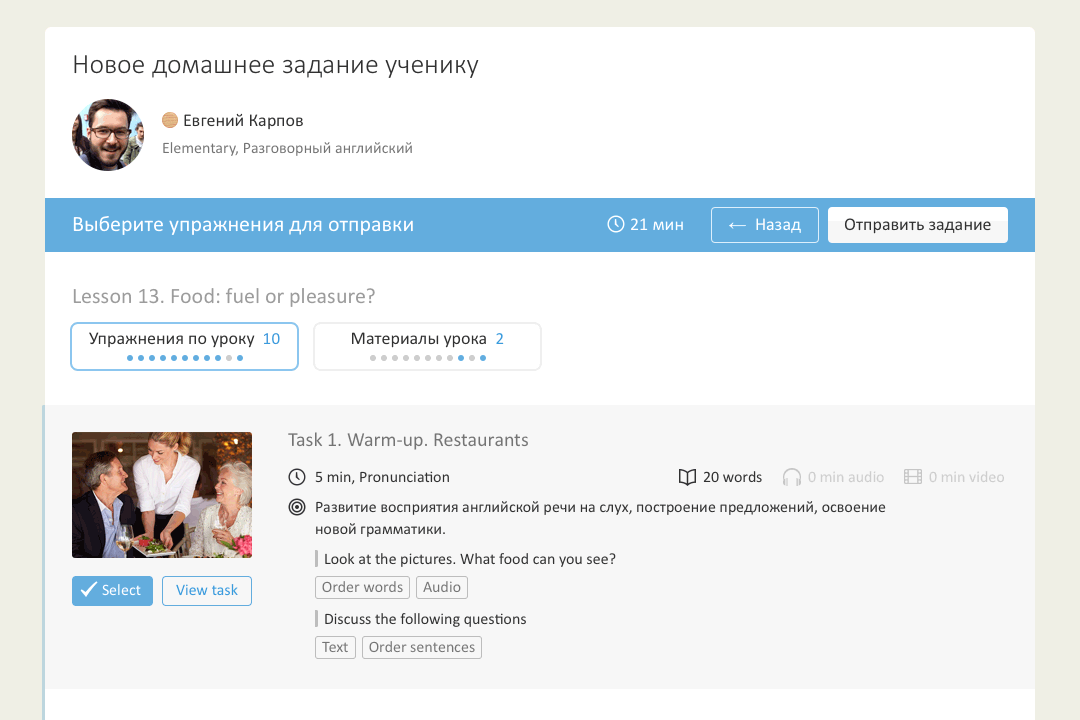 Your homework can include a written task — an essay. It includes a list of recommended words. Our specialist will check your essay before your next class.
The teacher gives you personalised homework so that you can learn the material. You discuss the results during the following class.
In your account, you can find the information about your homework, speaking club meetings and new promos.
Study at the Vimbox platform
You study with the teacher using a synchronised online textbook.
The teacher is notified of your progress and you can talk through video chat.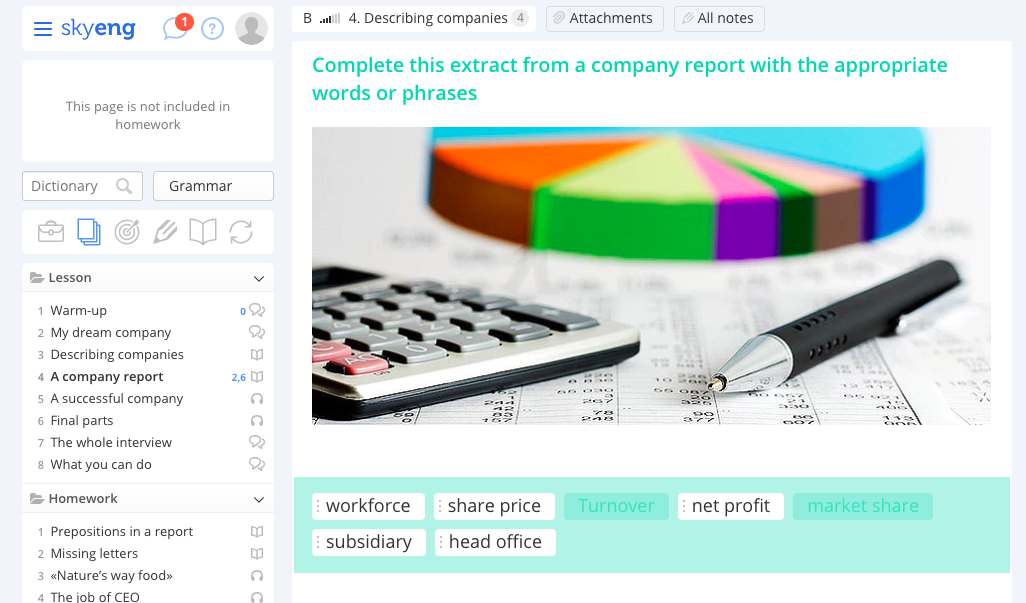 Your account makes language learning completely transparent. You can see your schedule, when you have the next class, your teacher's contacts info and the number of lessons on your balance.
Everything you need at hand
Your homework is marked automatically along with your progress.
You can go back to any of the past lessons and brush up what you have learned.
Your account has all the information on your progress: your schedule, your teacher's details, next class date, the number of lessons paid.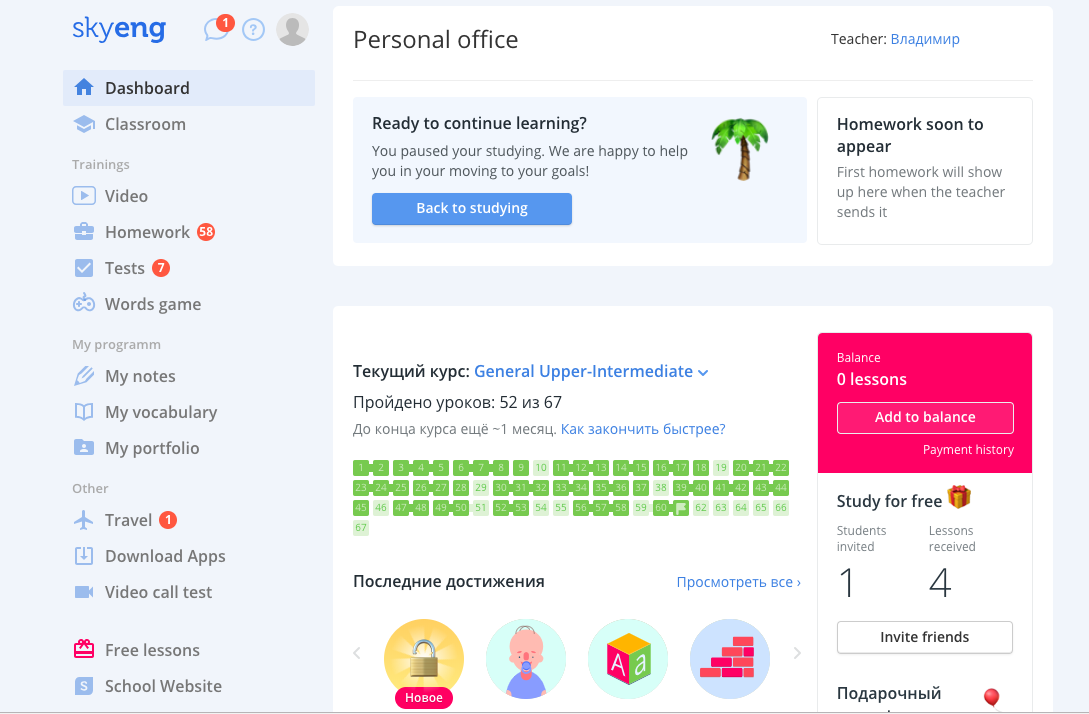 Transparent and easily accessible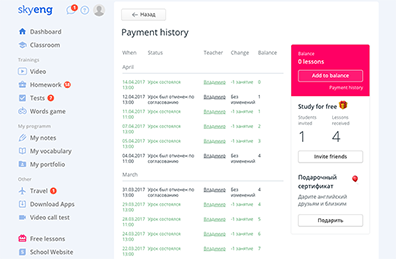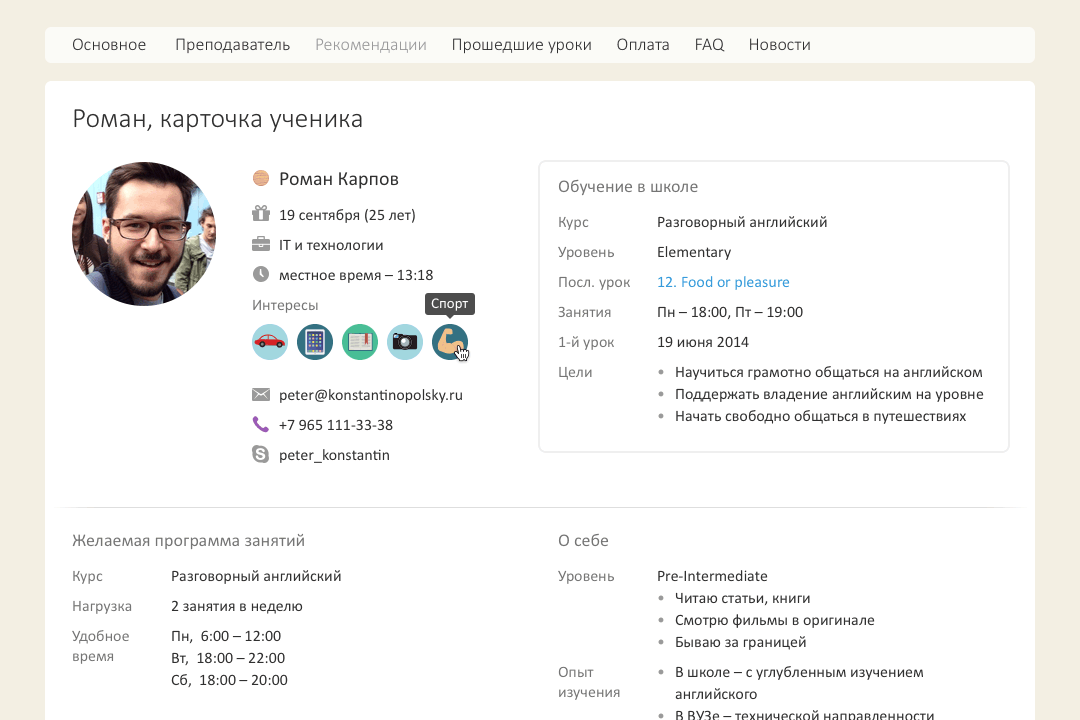 Do your homework on the Vimbox platform as well. The teacher chooses personalised tasks and exercises that will help you memorise the material.
Make notes during the class — new words, expressions, grammar rules. You can study them after the class.
You don't need additional software to talk to the teacher. You can make video calls in browser.
During the class, you and your teacher can add new words to your personal vocabulary. You can learn those words in between the classes using a mobile app. The app is based on scientifically-proven algorithms that help you learn new words up to 3 times faster.
You see the same study materials on your screen as the teacher does. The tutor tracks your progress in real time.